How to find the best boho dress when you can't try it on: Online shopping tips
---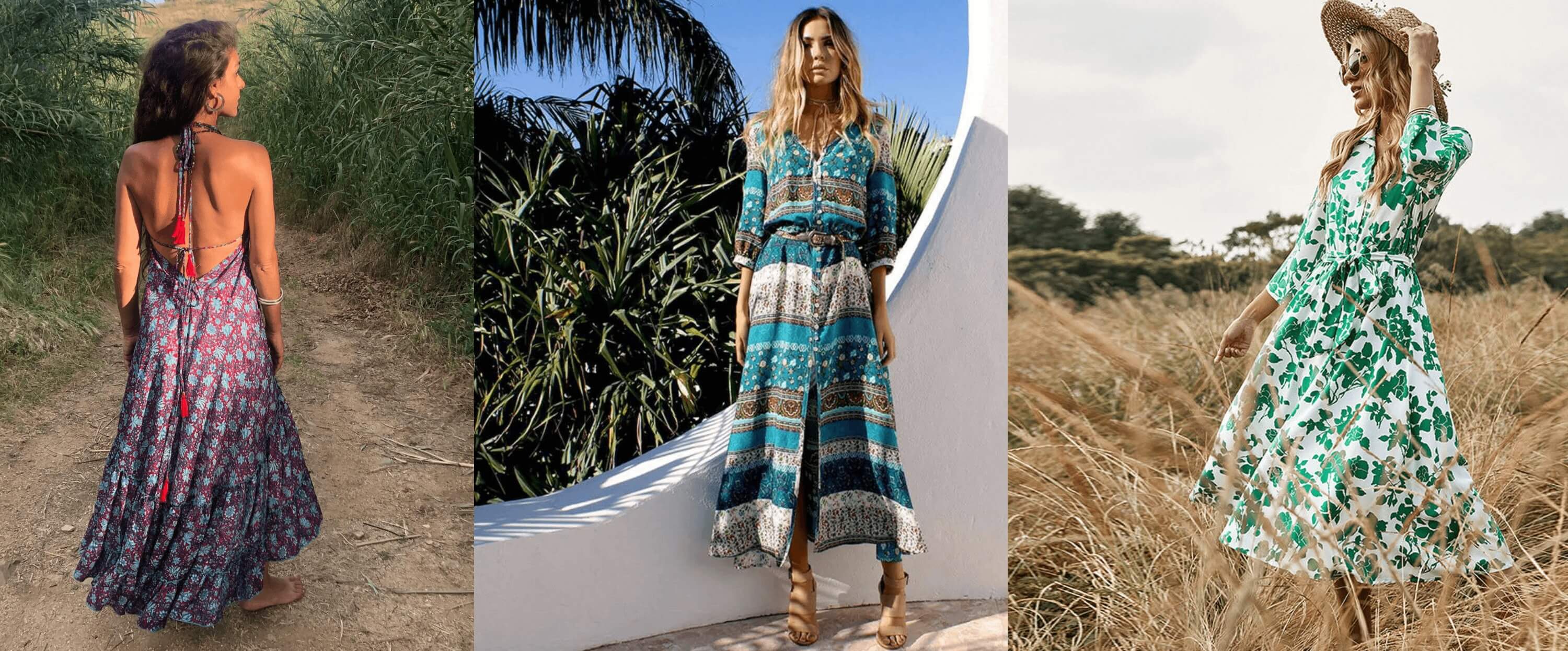 Boho dresses are all the rage right now and for good reason – they're cute, comfortable and super aesthetic.
But boho dresses are also the type of style that everyone wants but is terrified to buy online.
It goes like this: You find the perfect boho dress, order it, wait for a two weeks and find out it just looks wrong on you.
It's hard to know what would look right since prairie and boho dresses are not usually something you already have in your wardrobe. That's how we end up with just office dresses left in our wardrobes, and get pretty much everything else bought at random times with no intention behind buying them beyond "This looks nice."
In this post, I'll go through the three different ways to find the best boho dress online.
Whether you're into glam cottagecore or casual prairie style, there's definitely a look for you out there. Keep reading for more tips!
Tip 1 - Choose what to show off
What part of your body do you want to show off? You'll have to choose before you buy your boho dress.
The classic choice is a boho mini dress and it's also the one that gets so often returned. You have to be really confident about your legs to wear a boho mini. The dress does not emphasise your waist, so if you don't have the good legs, the risk is your boho dress will look like a bin bag on you.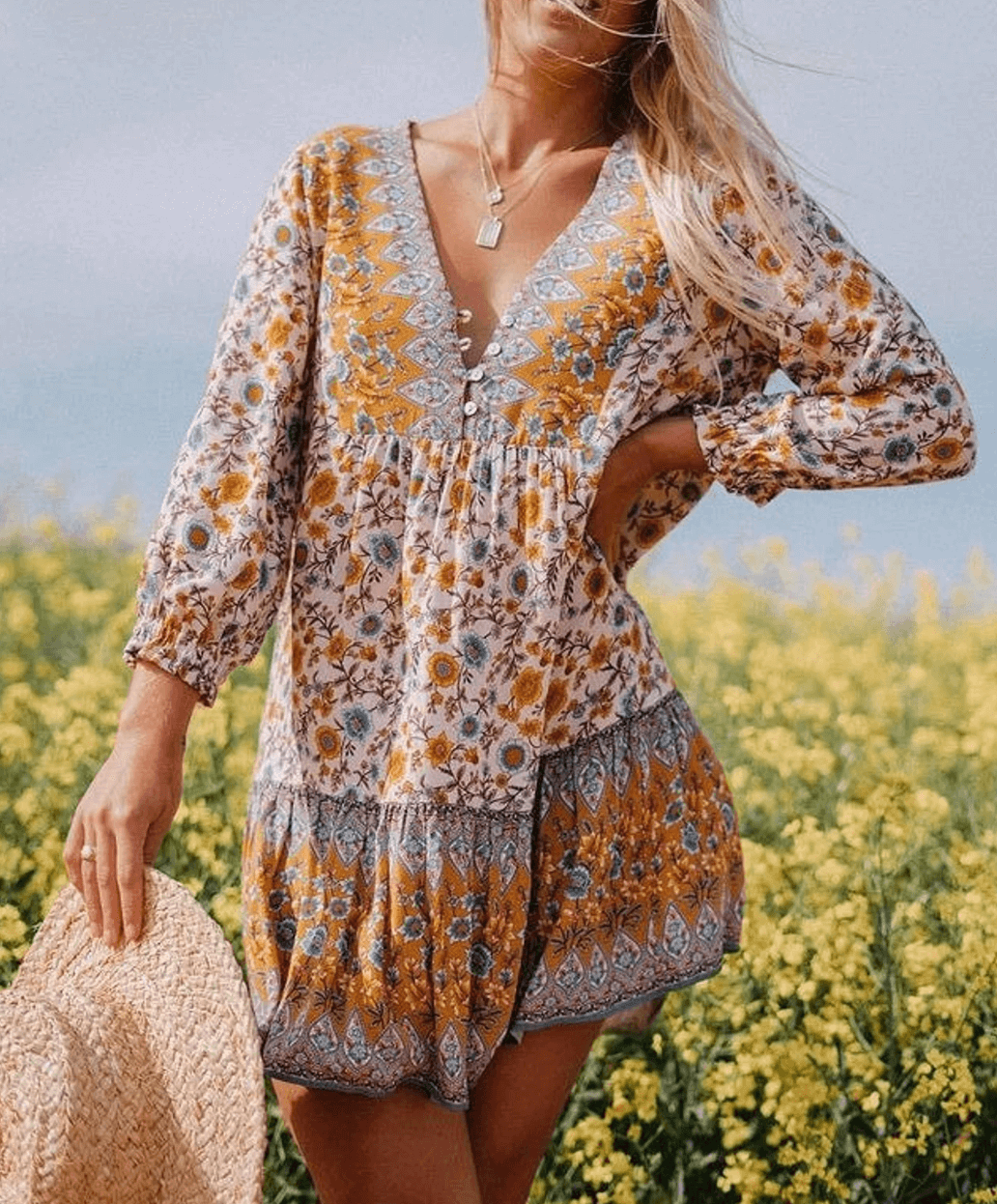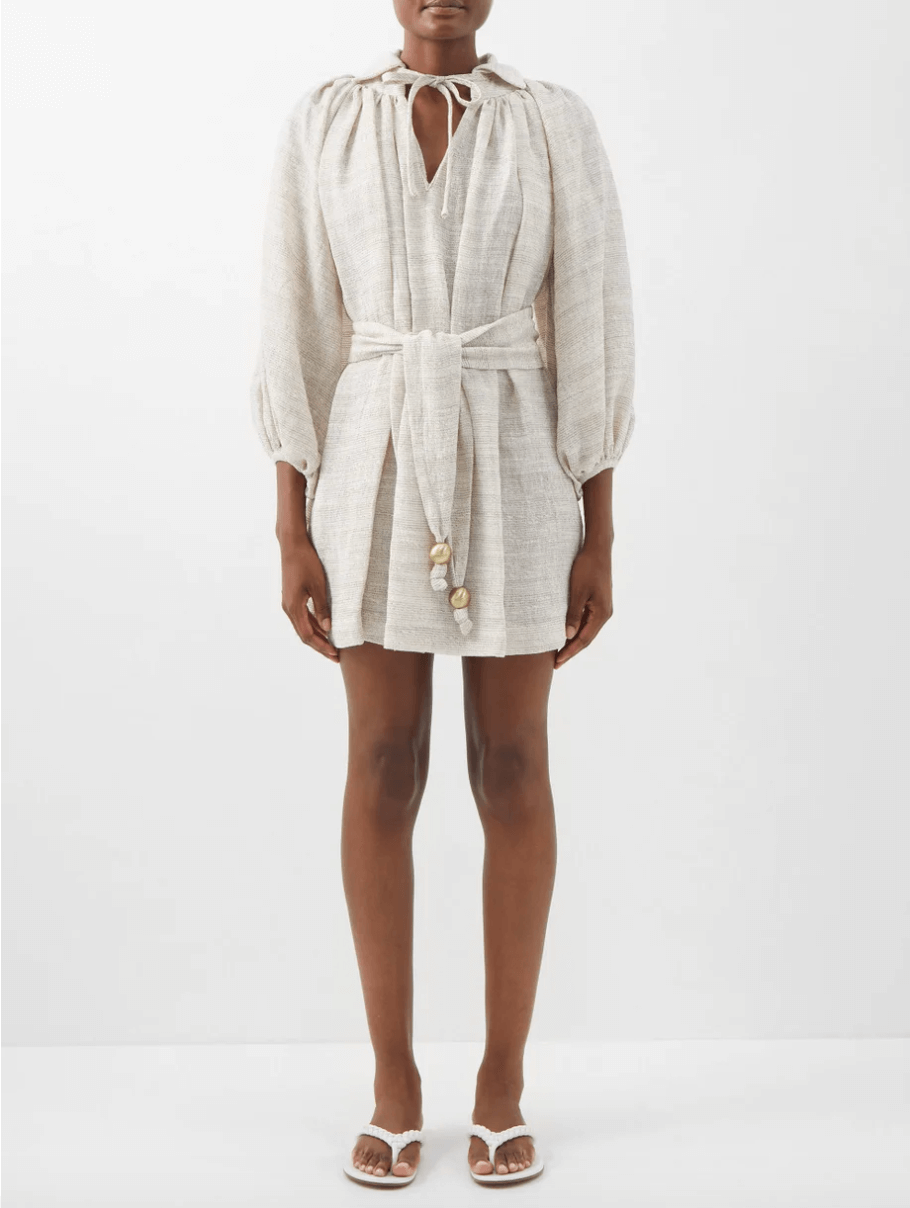 Etsy: SincerityGiftsShop, cotton-rayon boho dress
Matches Fashion: Lisa Marie Fernandez, Poet mini dress
A pair of cute heels can shift that vibe by a lot. And that's even more if they are very tall boots or over the knee boots.
Still, if you're looking for a cute sun dress to chill in on a summer day rather than something to style up, then maybe consider a longer boho dress.
Tip 2 - Cleavage and forearms
So, a long boho dress. Boho dresses are meant to be flowy and comfortable, which means you don't usually get them cinched around the waist.
How do you avoid looking like you're wearing pyjamas then?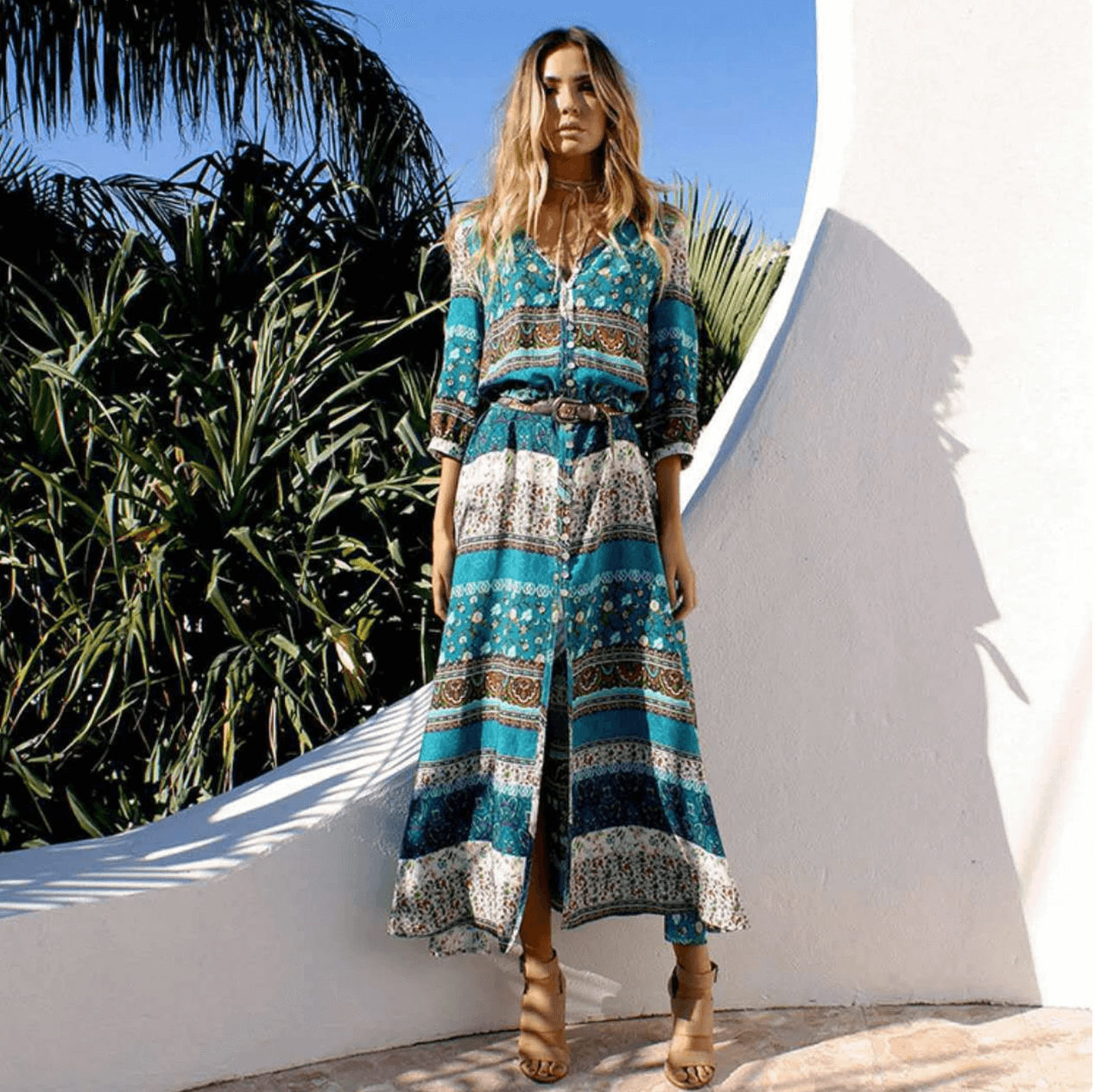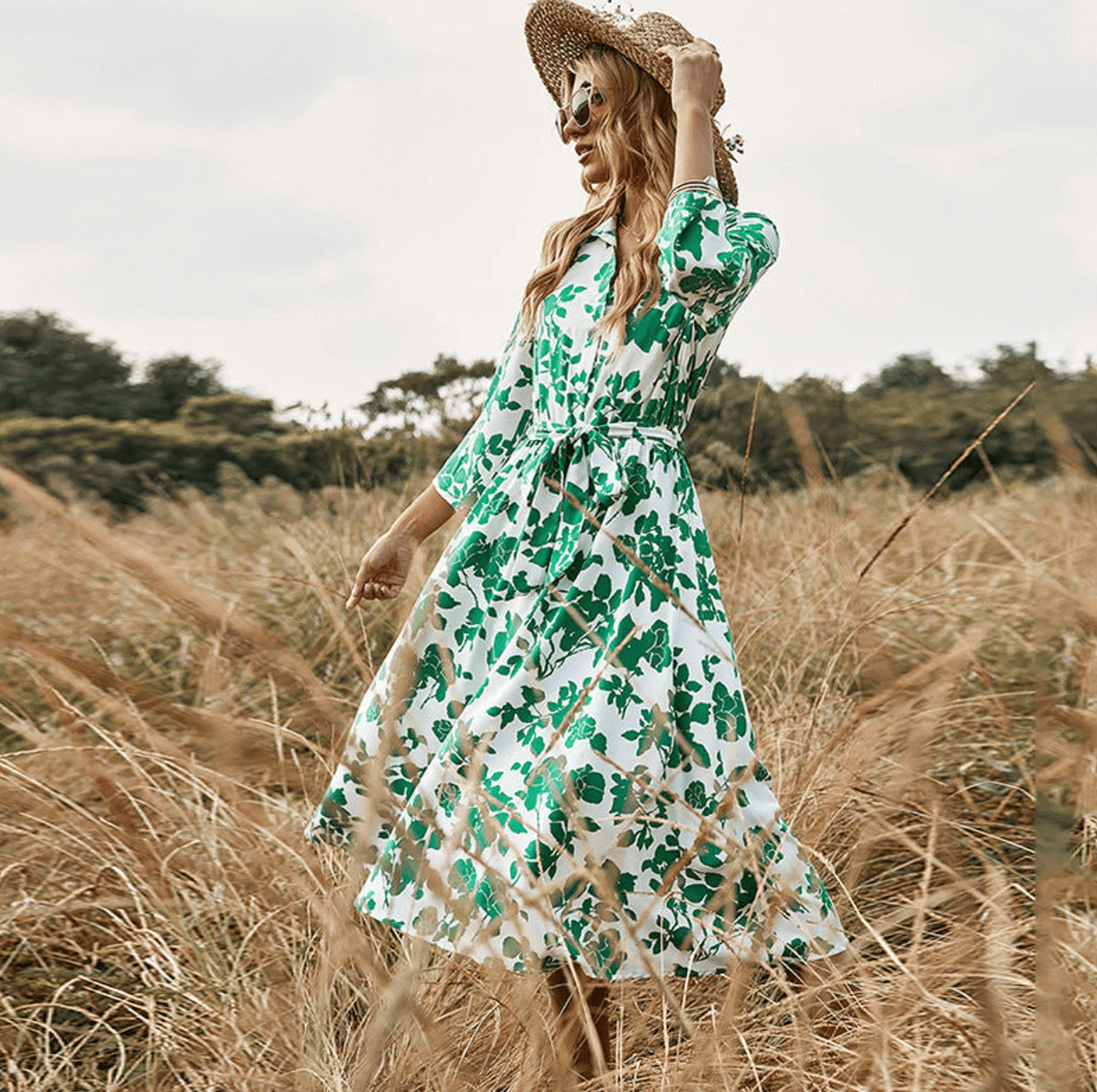 Etsy: AccessoryLoversShop, handmade boho dress in cotton poly blend
Etsy: BohoDressesWorld, poly and viscose boho dress
You either cinch the waist or just choose to show off some other part of your body.
If your boho dress has a good cleavage, leverage that and add a nice necklace.
If cleavage is not an option, show off your arms.
Forearms will do as well, or ankles if there's nothing else.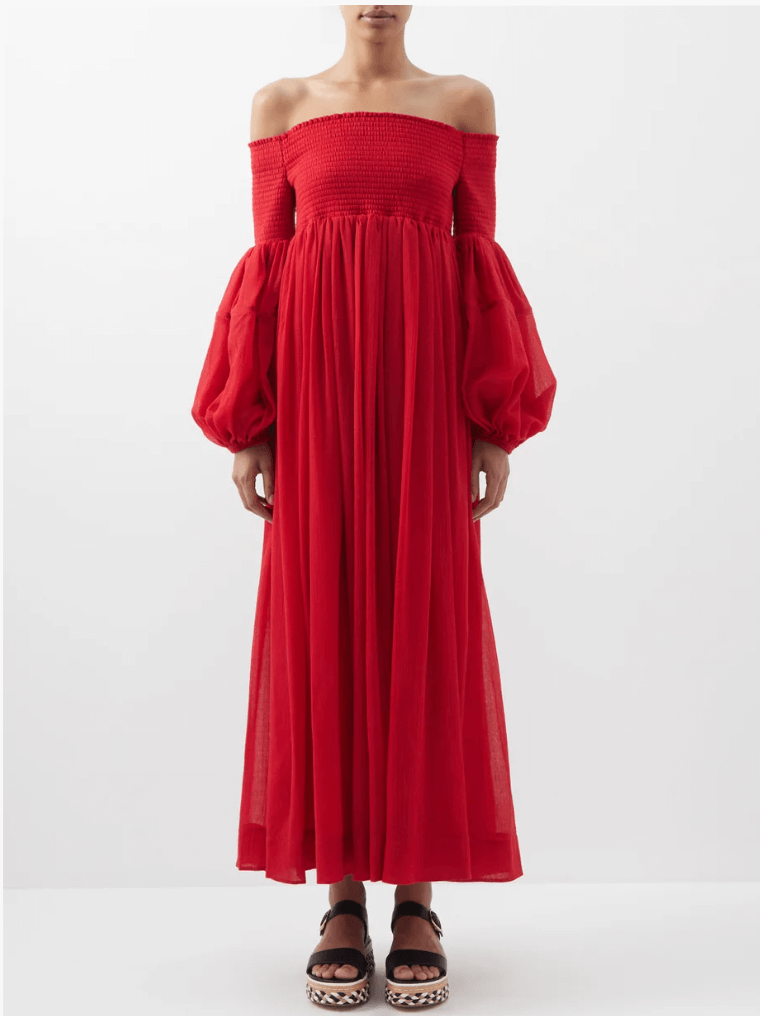 Etsy: Thekomorebistudio
Matches Fashion: Chloe, Off the shoulder gauze dress
Tip 3 - Choose the fabric well
There are three places to go to get boho dresses: Designers, boutiques and indie vendors at Etsy. The last option especially has an absolute galore of boho dresses: You'll also find them under keywords like prairie dress, modest dress and cottagecore dress.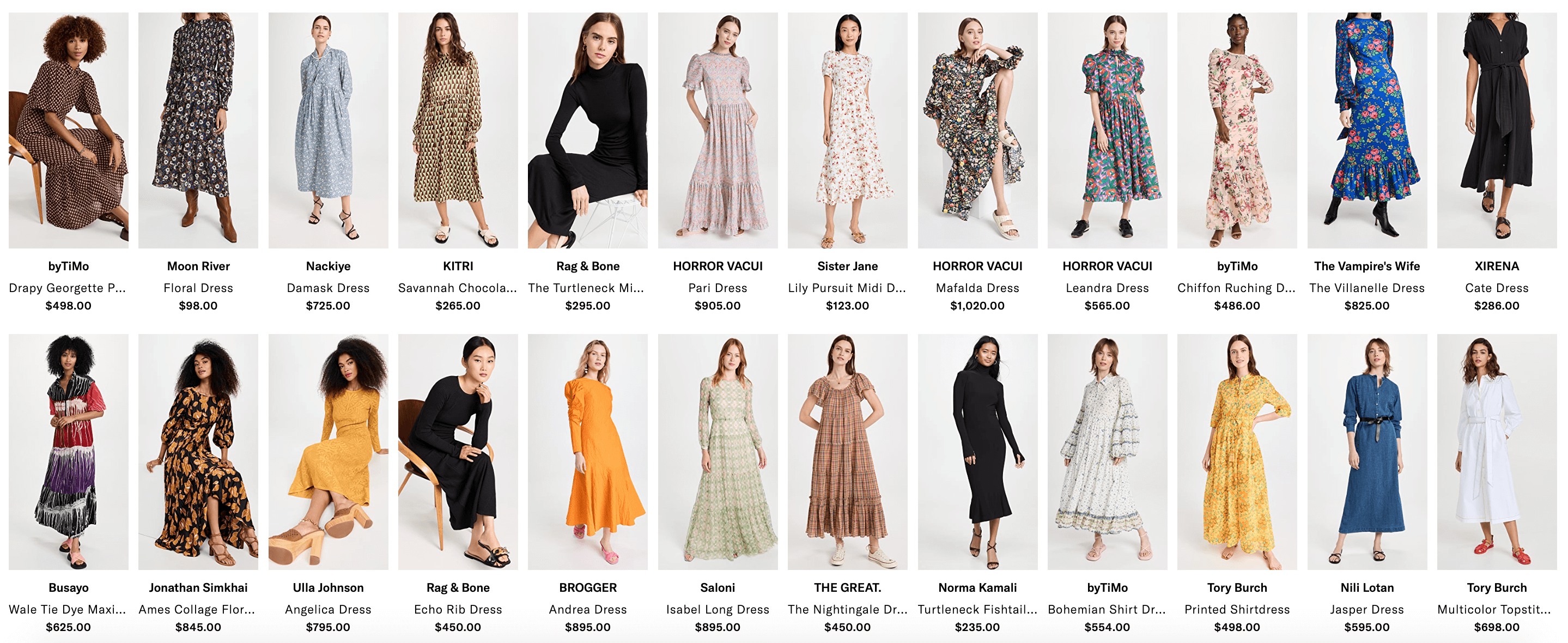 Shopbob lists praire dresses under "Modest dresses"
Judging from the reviews though, a lot of people have an issue with the polyester material that is all over Etsy.
I think every material - natural and synthetic - has its place. I'm fairly sick of linen pieces everywhere every summer, to be quite honest. But if you are sure that you prefer natural materials, do check the side description for the fabric and care.
If it's linen it should be pre-shrunk, if it's polyester check the user reviews. If nobody complains about the fabric, chances are it will be soft and nice.
Matches Fashion: Rianna Nina, Patchwork vintage dress
Etsy: Visibleart, Linen boho dress
To be fair, most online stores will charge you extra for return shipping. That's why it is really the best to clarify what styles are best for you before you even get to the buying part.
Keep scrolling for more cute boho dresses!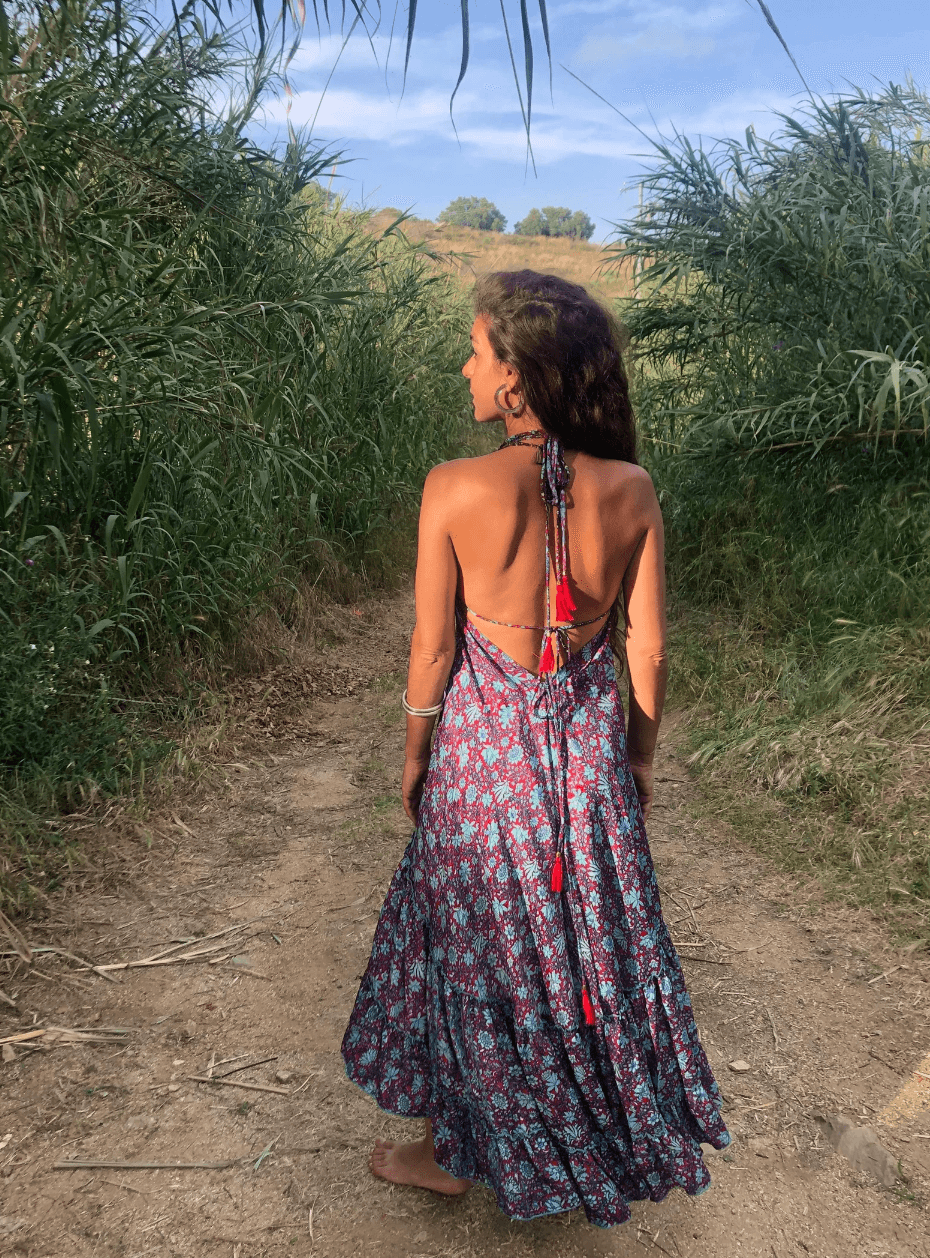 Etsy: Adnastore, handmade boho dress
1861.ca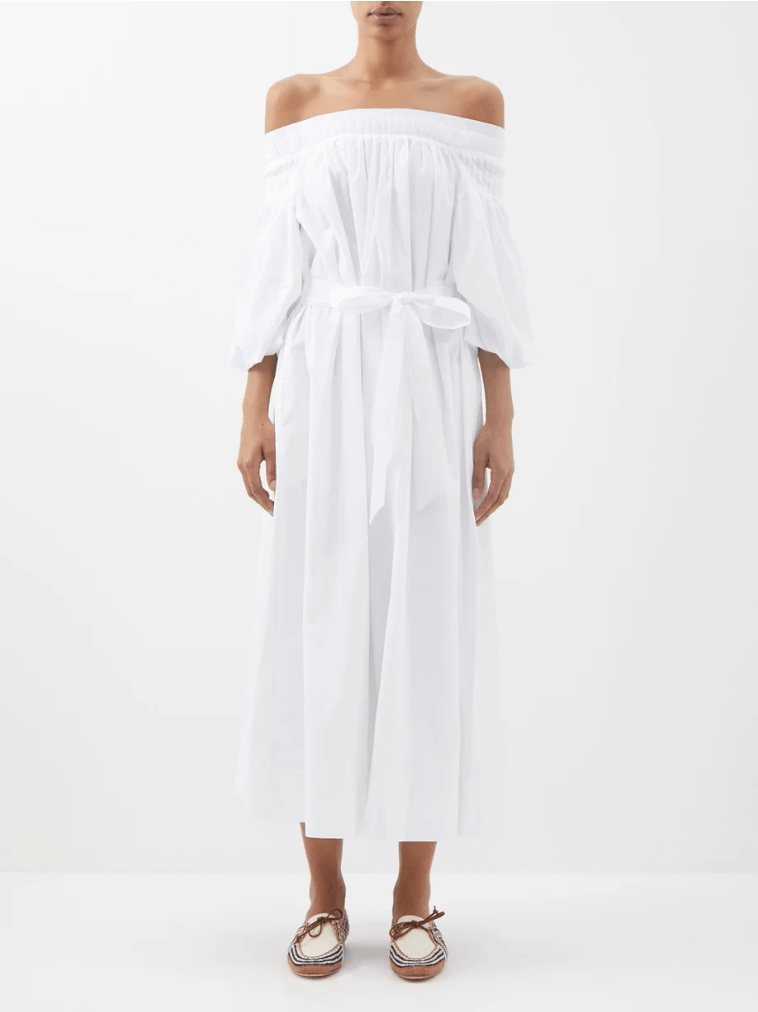 Matches Fashion: Gabriela Hearst
ThredUp: Trixxi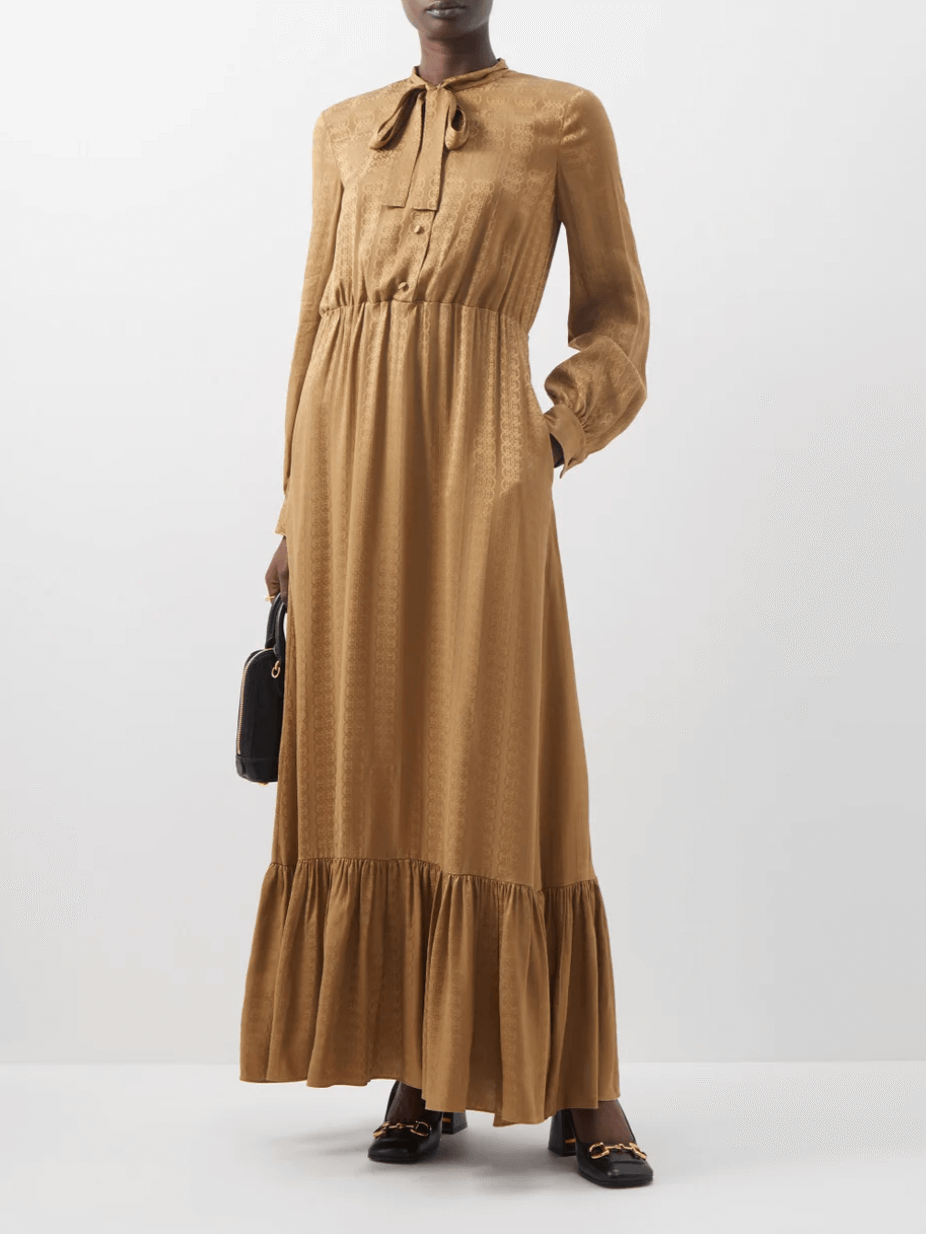 Matches Fashion: Gucci
Read the original article: https://indieyespls.com/how-to-find-good-boho-dresses-online/
---
#cottagecore #boho #romantic #shopping #lifestyle #indie-fashion