Old Time Outfits: Vintage Aesthetic Clothes Inspo
---
There are people who think that vintage clothes are just any clothes from years gone by that people adore now because of nostalgia for the good old times.
While that is true for a lot of indie aesthetics aficionados, there is so much more to vintage clothing than that.
A cursory read through Reddit's vintage fashion threads will show that people love vintage clothes for surprisingly down-to-earth reasons, or at the very least they say so.
People just love the vintage aesthetic
Vintage clothes are not only stylish, but usually of much higher quality than modern clothes. If you love vintage aesthetic clothes, you have two options: Buy newly constructed fashion that replicates the vintage aesthetic you care for, or buy pre-owned clothes.
With aesthetics like cottagecore you do not really have the choice because ThredUp doesn't sell clothes from 1850s. But if your preferred aesthetics are the 1960s or 1990s, or if you are into grandmacore and academia styles, you will have more luck getting real vintage pieces.
And you should give it a go because if there's one opinion that everyone seems to share, it's that clothes from the past decades are well made, the materials are better, the construction is done well and generally the garments were made to last a lifetime rather than a season.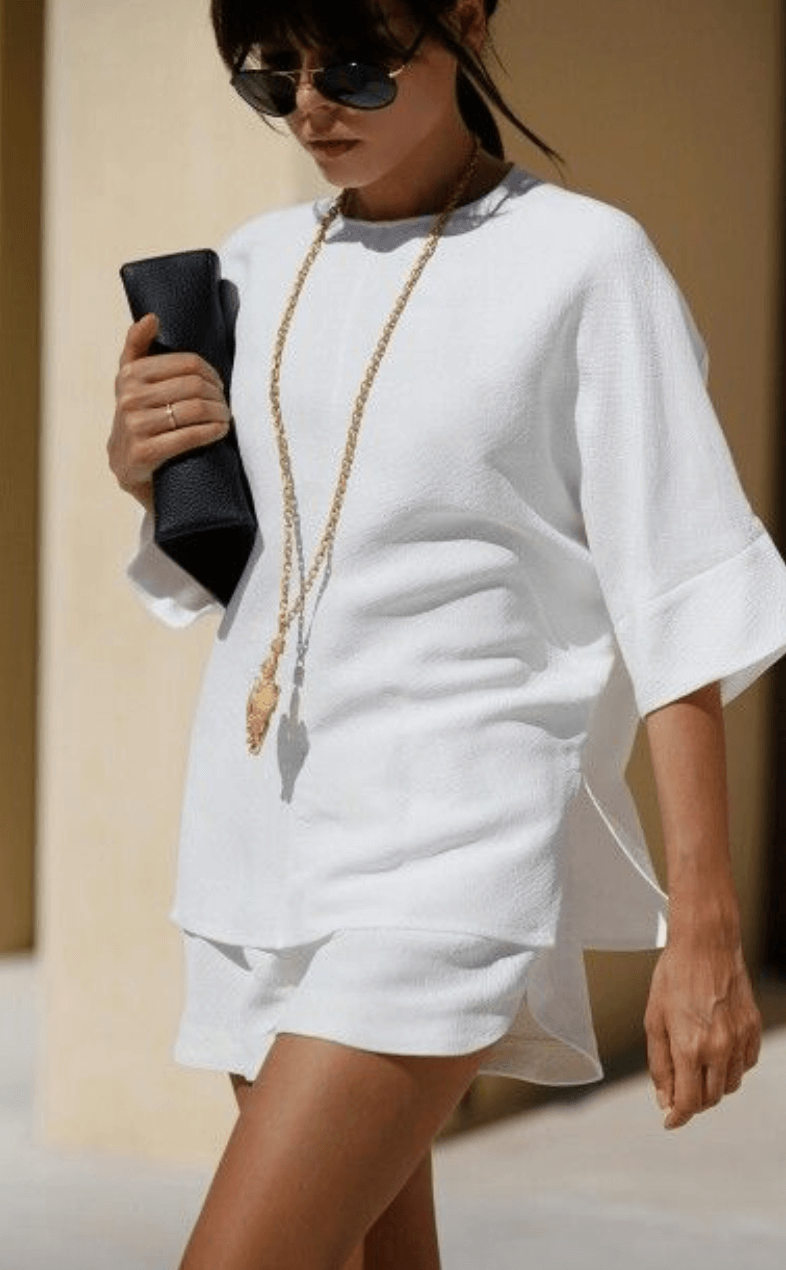 Uncredited, but you get the idea about statement jewelry.
Photo credits 1stdibs.com
If you're not into browsing through vintage stores to find the perfect pieces among the rubbish, there's an easy way out for you as well: Jewelry. If you make all your jewelry vintage, you'll have a 30-second way to bring vintage elements to your style without overdoing it.
Either way, vintage aesthetic clothes are perfect for creating your own unique style. With so many different eras to choose from, you can mix and match to create a look that is truly yours.
Below are some of the best vintage outfits from different eras for your inspo. I am crediting the boutiques and Etsy vendors whenever possible.
Vintage aesthetic clothes inspo
Let's start with the jewelry. This gorgeous photo below is from Royal Ascot races of 1982 and perfectly demonstrates the idea that you can add a vintage touch to your outfit just by adding jewelry. I love how simple their outfits are, the black and white contrasting colours are brought down a bit by the accessories and pearls.
Somebody needs to start selling replicas of these two outfits.
Of course you don't need to go so bold as that. A pair of earrings would do it on the rare days when you're not invited to the Ascot. Here's an Etsy vendor with good reviews who specializes in curated fine vintage jewelry:
Etsy: JessicaLJewelryShop
Etsy: JessicaLJewelryShop
If jewelry is just not your taste at all, you maybe you'd appreciate the 60s more. The miniskirt was happening and that's where all the attention went, so overall the style was quite minimalistic.
Catherine Deneuve, replica of the dress sold at Etsy's swingingchicksshop
Audrey Hepburn, replica also available at Etsy
There's an Etsy seller called swingingchicksshop who focuses pretty much just on replica's of 60s fashion, including the two dresses above. Their reviews are good, the dresses cost between 40 - 170 USD per piece, depends on the construction. Etsy is featuring these in their editor's picks: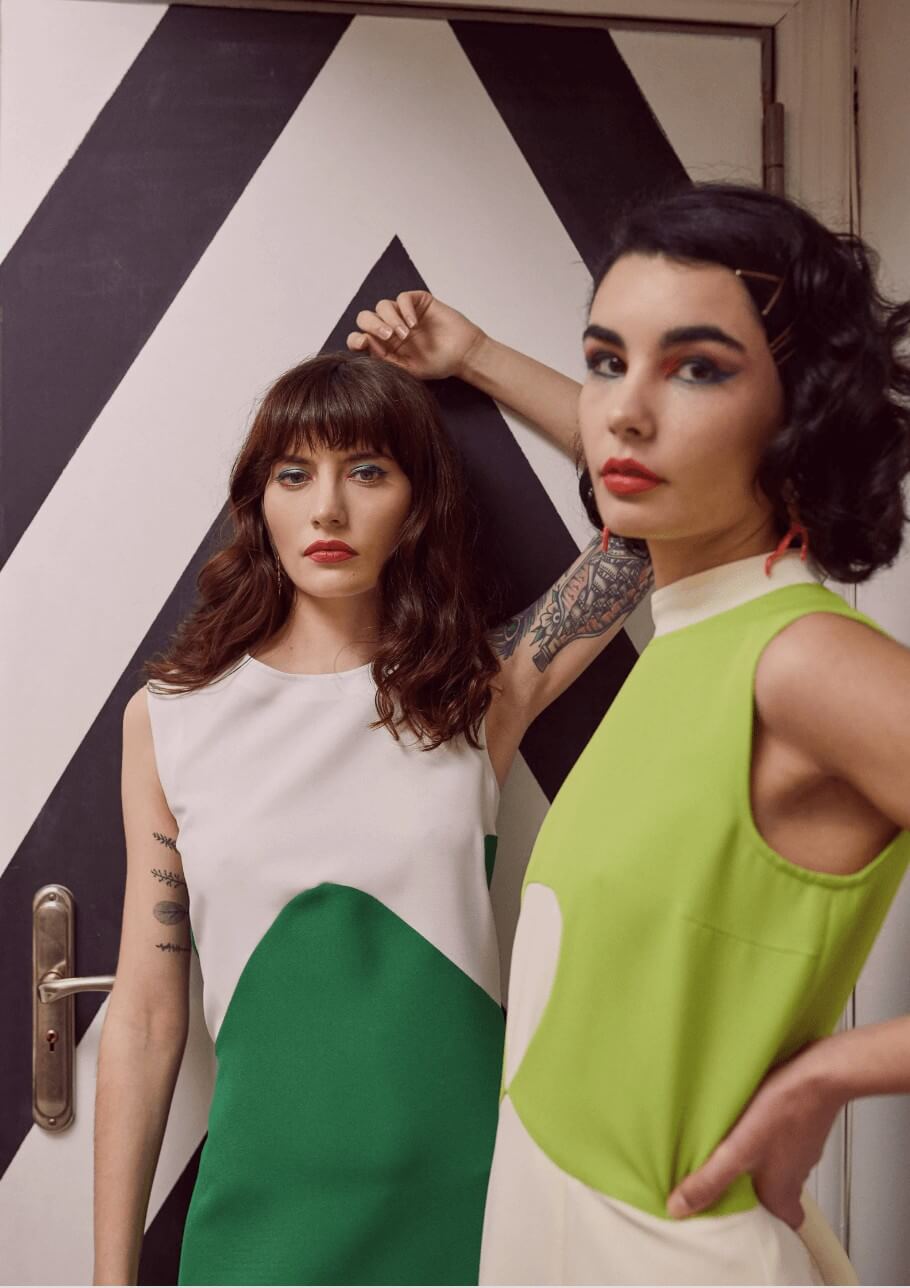 Miss Patina, Jacqueline Dress
Etsy: swingingchicksshop, Retro A-line dress
Orange retro dress, Etsy: swingingchicksshop
Mondrian dress, Etsy: swingingchicksshop
The last era I am going to mention in this vintage aesthetic taster will be the 1940s. If wrap dresses and cinched waists look better on you than 60s straight minis (and they usually do), try the 40s out.
1940's fashion can look a bit costume-y but if you choose dresses without visible buttons, you will get pretty close to what passes as minimalism today. You will still have a very feminine outfit though.
40s midi dress, Etsy: AntemStore
Bruce Oldfield 80s does 40s silk dress, Etsy: moderghostbk
Dita dress, Etsy: Baylis & Knight
Patti Sailor dress, Etsy: The Seamstress of Bloomsbury
Final words
Vintage clothes are more than just any old garment, they have a history.
If you're looking for something special and stylish, then vintage clothing is definitely a trend worth considering. With so many different styles to choose from, you're sure to find something that you love.
Read the original article: https://indieyespls.com/vintage-aesthetic-clothes/
---
#clothes #inspiration #vintage #60s #40s #jewelry #indie-fashion