Baggy outfit ideas for the kawaii aesthetic (You can have both!)
---
If you're all about the kawaii aesthetic but prefer to rock more relaxed and baggy fits, then you're in luck.
You don't have to choose between comfort and staying on trend, as there are plenty of ways to combine the two. Here's how to wear baggy clothes and still achieve that cute and kawaii look.
Baggy clothes are in fact the mainstream in a big part of Asia
It's important to acknowledge that the kawaii aesthetic is getting increasingly sexualized, so if you're not comfortable showing off too much skin, then you can wear a baggy outfit to still be kawaii but stay comfortable. Stick to baggy and oversized clothing and accessorize with cute details.
Keep in mind that baggy clothing is actually quite common for young women in most East Asian countries, so you won't be killing the vibe by wearing baggy clothes. In fact, you'll be embracing the culture and making a statement of your own.
Baggy kawaii outfit inspo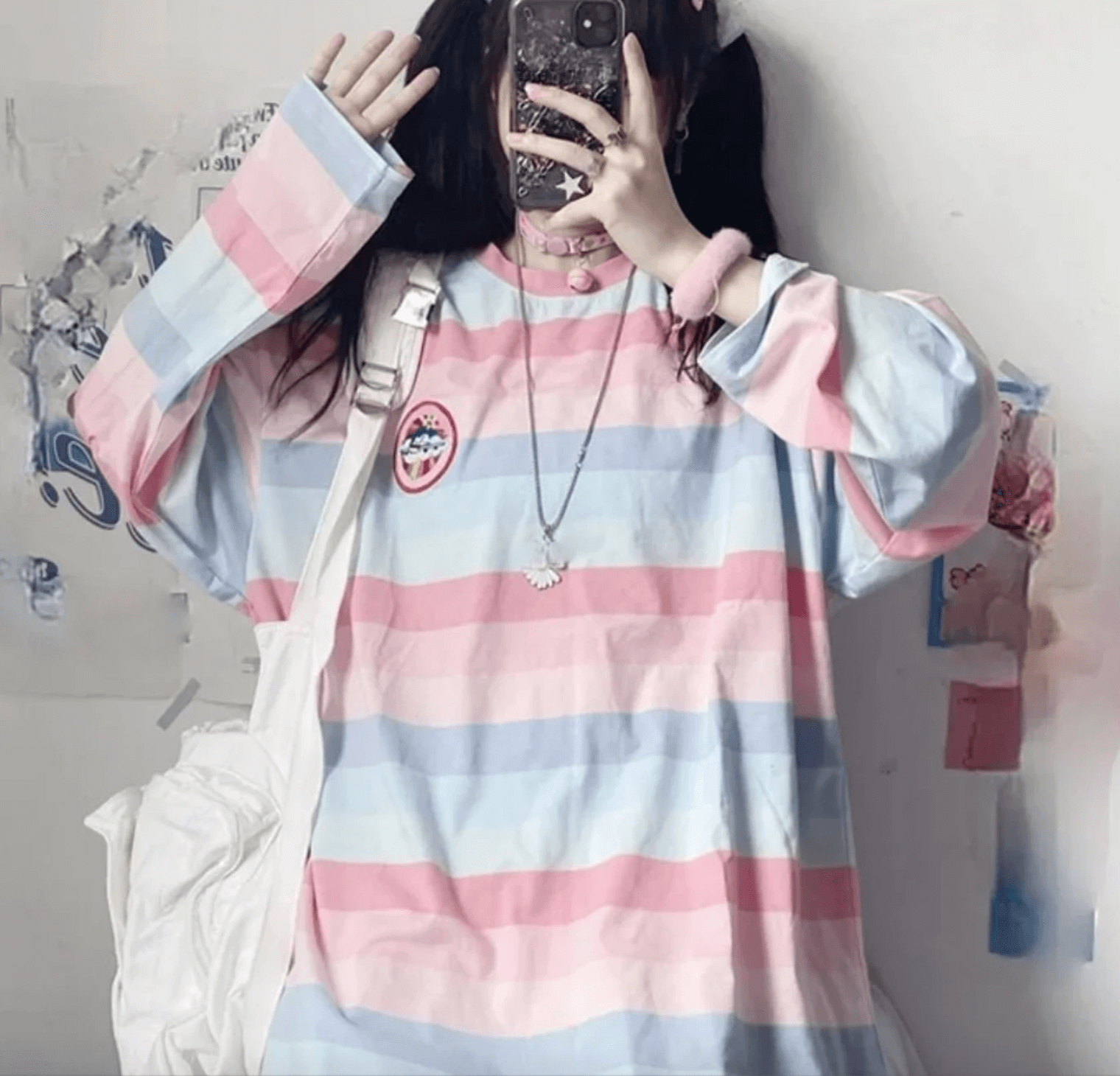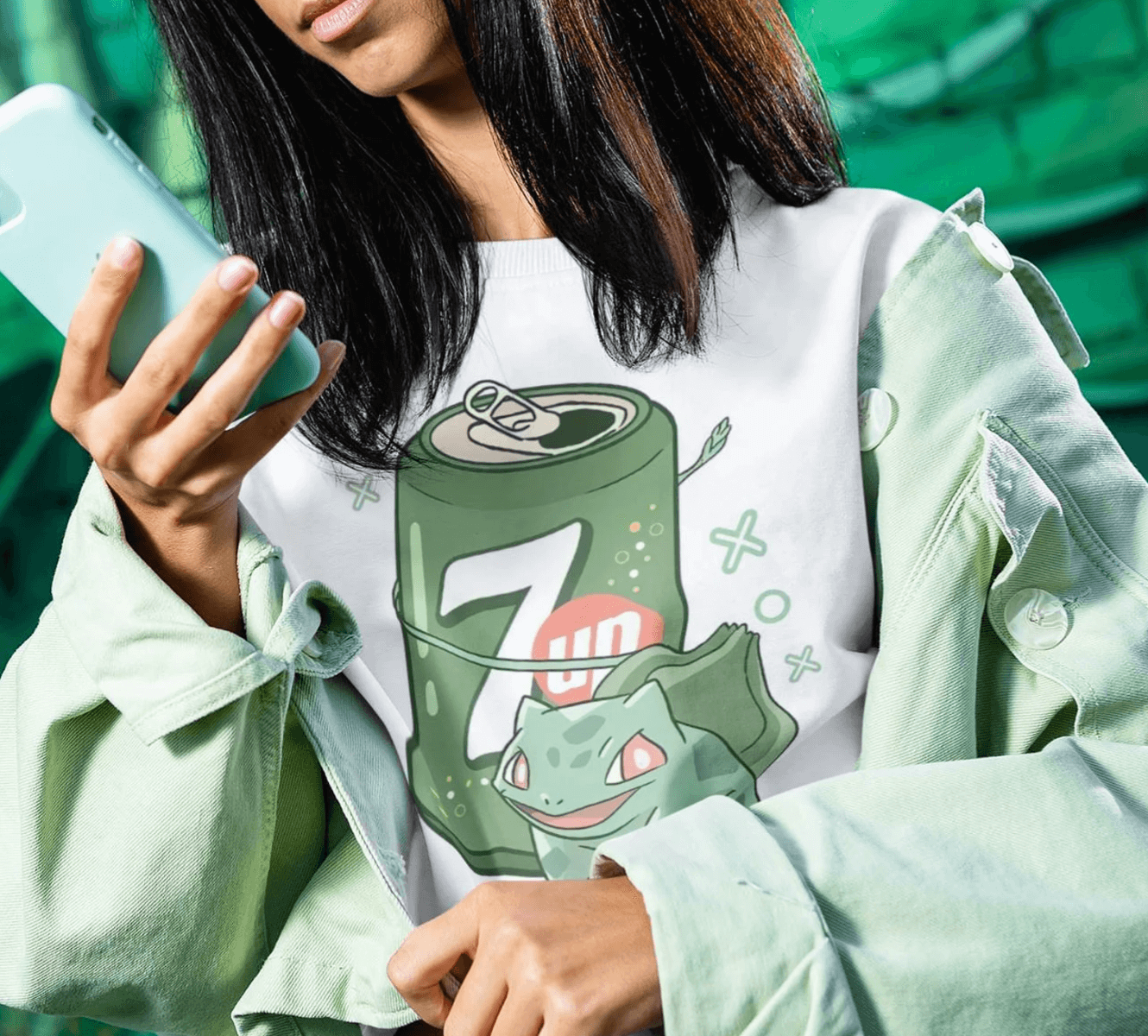 When it comes to baggy clothes and the kawaii aesthetic, the key is to keep the silhouette loose while adding cute details.
1. Baggy Tops - Kawaii or plain
Start with an oversized light colored shirt or with a baggy hoodie, ideally in cute pink or other powdery kawaii pastel color.
You will make it more kawaii if you go for a top with an anime print or a heart pattern, or for an ugly sweater - but a plain baggy top will work too.
2. Baggy pants or tall socks
Now the bottom: Baggy pants, but probably not blue jeans. Go for white denim or light corduroy pants. In the summer, linen pants work great.
Not into pants? That's why it's good to have a plain white or pink A-line skirt and a pair of tall white socks.
3. Kawaii or at least Japanese style shoes
A pair of chunky pink sneakers is the spring trend for kawaii, but if you're on a budget, get a pair of pink sneakers and DIY them with kawaii badges.
More on affordable kawaii shoes and where to get the cutest badges in this post.
4. Kawaii bag and accessories
A cute backpack with badges, beanies with cat ears, and cute plastic keychain charms will do the kawaii magic on a baggy outfit. This is a great way to look kawaii-cute but still keep it casual.
Then accessorize with items like a chunky statement necklace or cute fimo earrings.
Etsy: ChellePastel
A few more tips
If you're looking for something a little dressier, try pairing a baggy shirt with a high-waisted skirt. This look is both comfortable and chic, and you can add some kawaii elements with accessories like a pair of heart-shaped earrings, a bow-tie belt, and a pair of statement boots.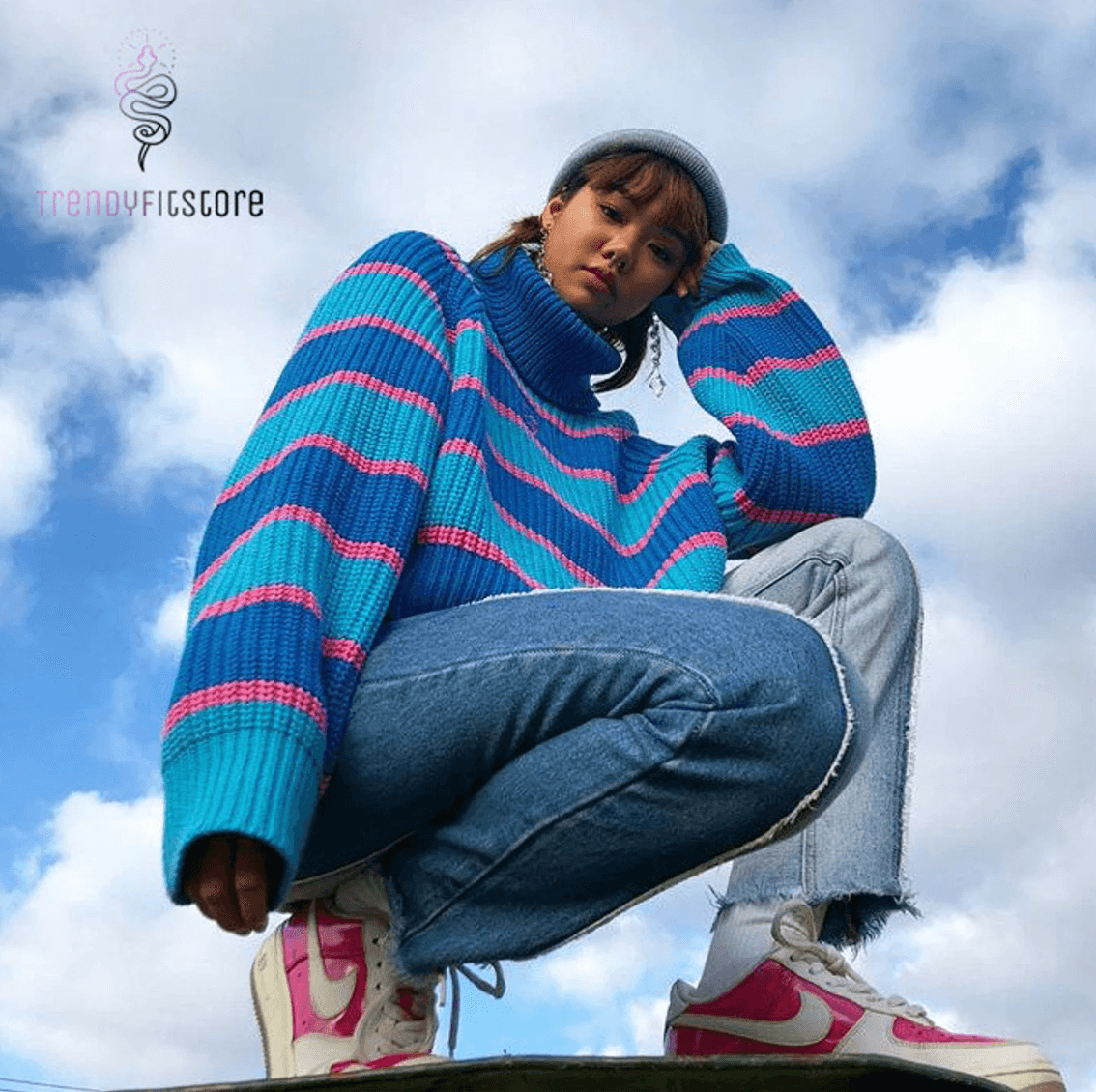 You can also incorporate kawaii elements into your baggy jeans look, although it will not be a pure kawaii look. Start with a pair of boyfriend jeans, then add a cropped t-shirt or tank top with a cute print. Add a pair of statement sneakers, a choker, and a beanie for a stylish and kawaii look.
If you're feeling adventurous, try a kawaii-inspired dress with a baggy fit. Look for dresses with ruffles, polka dots, or other cute details. Pair it with some sneakers and a statement necklace for a fun and kawaii look.
Kawaii-inspired fashion doesn't have to be all about skin-tight clothing and revealing silhouettes. With a few simple pieces and some cute accessories, you can rock the kawaii aesthetic in a more relaxed and comfortable way. So don't be afraid to try out a few outfits and see what works for you.
---
#kawaii #inspo #baggy #boho #around 50 USD